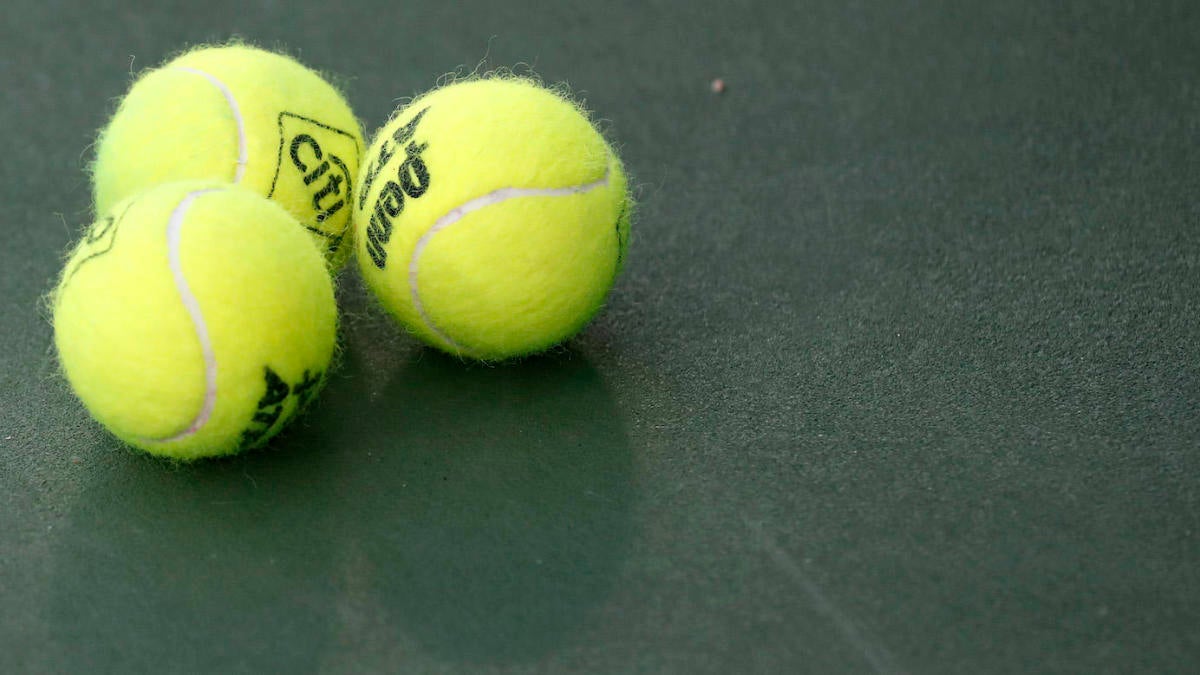 With most sports still stopped due to the coronavirus pandemic, leagues are starting to get creative with how to safely carry out events. The NFL is testing N95 visors, NASCAR returned without fans, the NHL is working across borders and bull riding is trying to socially distance fans at their events. One resident in Rolling Hills, California may take the cake for the most creative way to start sports back up.
Scott Douglas, a tennis fan and real estate investor, held the Homecourt Advantage tournament on a clay court in his backyard.
The two-day event that included some of the top male tennis players in Southern California saw 12 fans, who were social distancing. UCLA standout Marcos Giron, Sam Querrey, Ernesto Escobedo and Brandon Holt all participated.
It's been over two months since these players participated in a competition, and this one had a prize pot of $10,000.
Holt began the day with a 4-3 (5), 4-3 (8) semifinal victory over Giron, before losing to Querrey in the final 3-4 (7), 4-1, 10-8. Querrey defeated Escobedo 4-3 (6), 4-1 in a semifinal round.
The scores matter, of course, but the biggest takeaway of the event was that an actual sport was played in front of actual fans. What used to be the norm without recognition, has now become the biggest story.
Holt said he hopes that the sport can return sooner rather than later, (via the Los Angeles Times):
"It was so much fun. I think that as long as people are being safe and social distancing, as we did at this tournament, there's no reason why we shouldn't be able to start up playing tennis. I don't think anyone here ever felt like they were in any danger, ever. We're able to play tennis far enough away so we're not close to each other. I guess that's the name of the game, trying to figure out how to get fans and trying to figure out how to travel. Things like that are what's going to be tough when the pro tour starts back up."
Querrey, who was the highest-ranked player participating at No. 45 in the world, appreciated the opportunity to compete. "If the tour is going to keep being suspended, the more of these that can pop up the better because they're really fun and the guys really appreciate it. It was awesome. They did a great job," he said.
Former USC tennis coach Peter Smith, who previously coached Holt and currently coaches Querrey, was a big fan of the event. "I think there should be more of these. It's like we've been transported back to the '30s, '40s and '50s. Backyard Opens," he said.
He also commented on how the heightened pressure was for the players saying, "When you're playing in front of a couple of people and for a few dollars, it's a little bit more motivating than playing no one," Smith said.