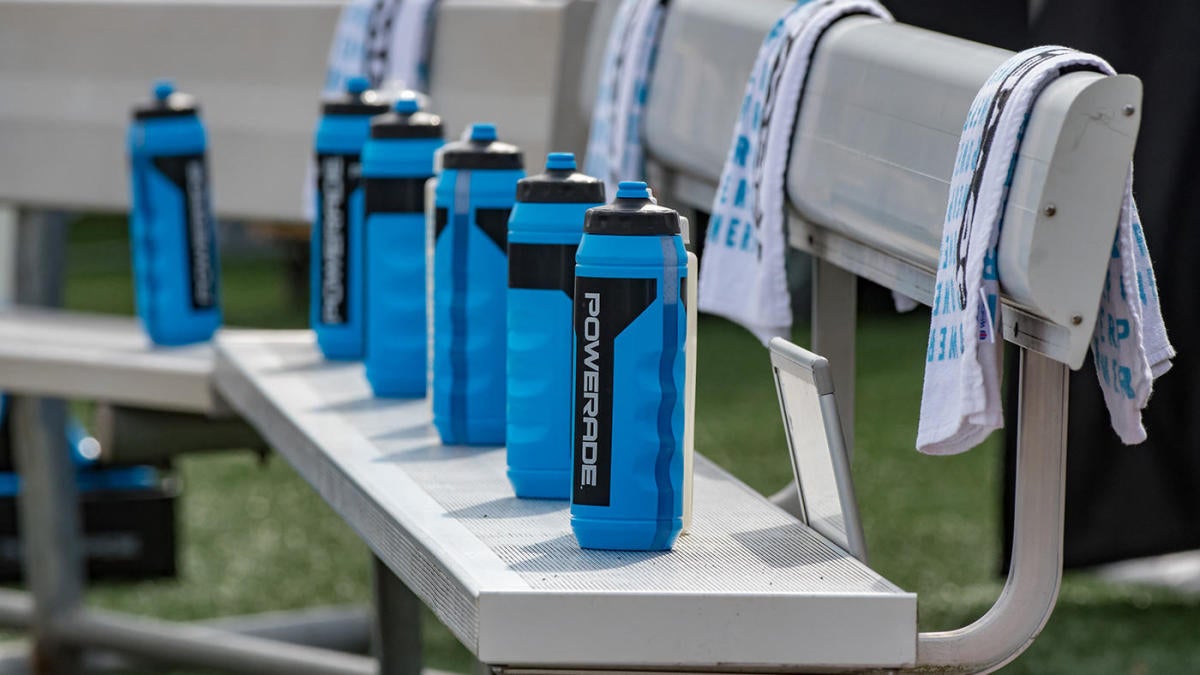 Time is running out for the 2020 college football season to start on time, which is leading many to wonder whether the entire season will ultimately be moved a few months to the spring of 2021. The first indicator of that possibility is expected to come this Wednesday from the Ivy League after the conference stated it plans to announce its final decision regarding fall sports and college football this week.
That decision could set a trend for the rest of the college football landscape, and it could be a major one. Multiple coaches within the Ivy League have told The Athletic's Bruce Feldman and Nicole Auerbach "that they expect Wednesday's announcement to be that the league is moving all fall sports, including football, to spring 2021." Forbes Magazine previously reported there is a 98% chance Ivy League football will be moved to the spring.
Should the Ivy League follow through with this scenario, it would be notable for two reasons. It would be the first Division I conference to make such a sweeping change. There have been cancellations in college football's lower ranks, including Division II program Morehouse College and at least three Division III schools, but nothing quite like this.
Also, what happens with the Ivy League could set the tone for the rest of college football. After all, it was the Ivy League that initially canceled its basketball conference tournament back on March 12. After initial blowback for supposedly overreacting, other conferences quickly followed suit once the gravity of the COVID-19 outbreak became clear.
That line of thinking is reflected in the piece from The Athletic with one Power Five administrator saying "My suspicion is that the majority of presidents in the FBS are uncomfortable with the notion of playing football this fall but for various reasons don't want to be the first to step out and say that. So, more than anything else, that decision provides the cover they need. I expect it'll be a big domino."
On Monday, Harvard announced it will allow only 40% of undergraduates on campus in the fall with all teaching set to be done remotely.
Spring football is but one scenario of which there are many still on the table. Ask 10 different athletic directors, university presidents or conference commissioners about the most likely possibility, and you'll likely get a variety of answers. Penn State athletic director Sandy Barbour has called spring football a "last resort," citing the proximity to the 2021 season. While this would be a legitimate problem, there are no easy answers.
The NCAA's approved preseason calendar is set to begin in a matter of weeks and camp is scheduled to start back up. However, multiple programs including Houston, Kansas State and Kansas have already been forced to suspend voluntary workout because of COVID-19 spikes among athletes. Pac-12 commissioner Larry Scott said of the upcoming season: "Unless we see a change in the trajectory of the spread of the virus and its impact pretty quickly, I think the situation's a lot more perilous than it was a few weeks ago."
The spike in COVID-19 cases since June has cast more doubt that the upcoming college football season will be played as normal. What that season looks like is still to be determined, though we could have a much clearer idea in the coming weeks. Spring football appears to be very much in play.