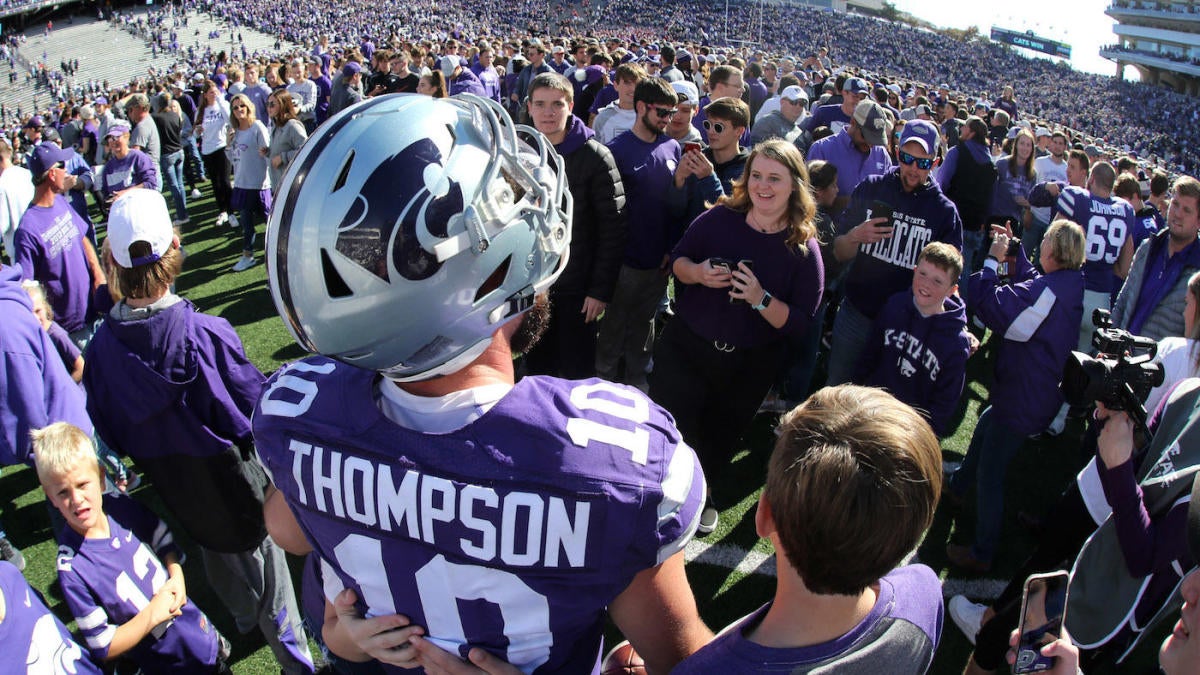 Kansas State football players on Thursday ended their boycott of the program, saying in a statement released by quarterback Skylar Thompson that "we have decided to return to workouts with our teammates." The protest spanned nearly a week after an offensive social media post by a Kansas State student prompted the team to boycott.
It was brought to an end a day after the university announced new direction in its Diversity and Inclusion programming, in which Kansas State's athletic director, Gene Taylor, took a stand against social injustices and racism. As part of a new initiative, K-State launched a Diversity and Inclusion Fund, and several other initiatives were put in place to improve the experience of Black students and athletes.
"We appreciate the diligent work of our university and athletics administration as we work through these important issues," said Thompson. "The plans and action items released Wednesday are great first steps in our goal of defeating hate and racism on our campus, and therefore, we have decided to return to workouts with our teammates. However, we know that this process is far from complete, and should it slow or diminish for any reason we would re-evaluate the situation and our options at that time."
The boycott originated after a tweet posted by K-State student Jaden McNeil mocking the death of George Floyd, the Black man who was killed in May as a now-former police knelt on his neck for 8 minutes and 46 seconds. The death of Floyd sparked international protests calling for social justice, equality and an end to police brutality. The officer who killed Floyd, Derek Chauvin, has been charged with second-degree murder, and other officers at the scene were charged with aiding and abetting second-degree murder.
"We will not stand for social injustice," Taylor said Wednesday. "Now is the time for us to build upon the Diversity and Inclusion program that we launched two years ago and make bigger strides in the areas of racial injustice and racism. I am so proud of our student-athletes, coaches and staff for working together on these steps and know that our department and University will continue to evolve and grow tremendously."