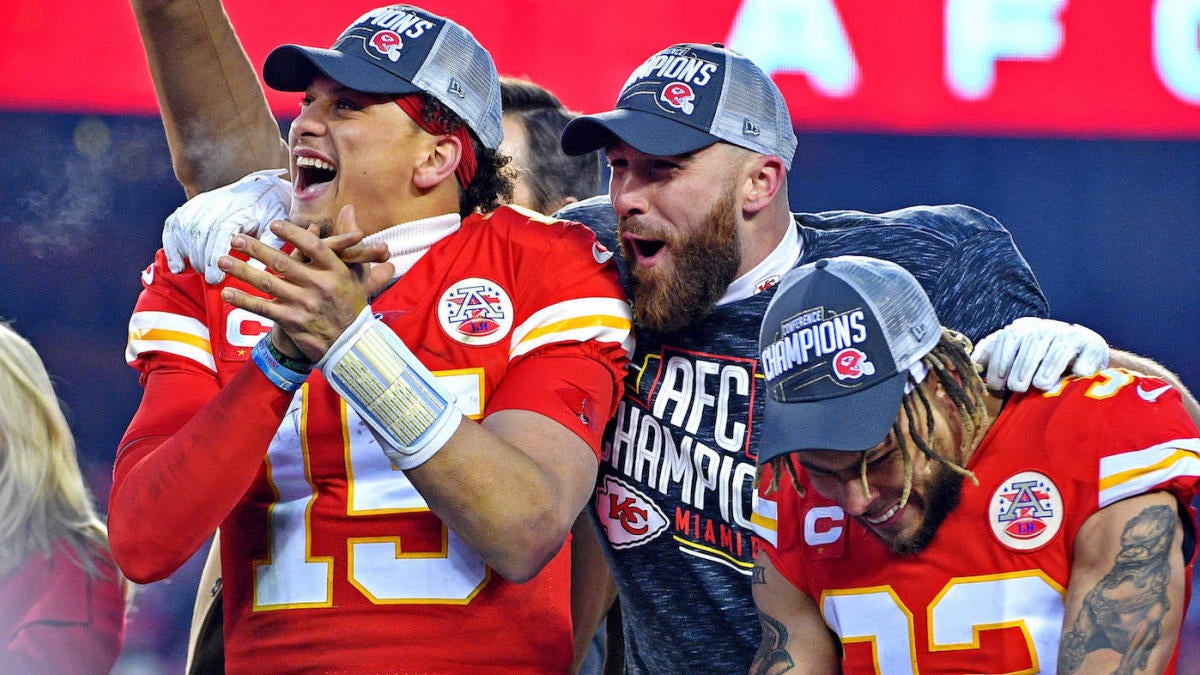 Patrick Mahomes became a very rich man on Monday. He signed a record-breaking, 10-year extension with the Kansas City Chiefs worth up to $503 million, making it the largest contract not just in NFL history, but in sports history. This means Mahomes will average over $130,000 per day. Not bad.
Mahomes is the first person to have a signing worth over half a billion dollars, thanks to his impressive first few years in the league. The 24-year-old was awarded NFL MVP in and Offensive Player of the Year in 2018 and was an AFC Championship overtime away from making it to the big name. The next year the Chiefs won the Super Bowl after an impressive comeback and Mahomes was awarded SB LIV MVP.
His ability to avoid the rush, extend plays and deliver incredible throws made the Chiefs want to commit to No. 15 for another decade. Athletes from around sports took to social media to congratulate the young star on his insane contract.
Here are some of their reactions:
Mahomes tweeted out a video highlighting some of his biggest moments with the team.
I think LeBron James is doing alright financially.
Game recognize game.
Jamal Adams compared him to a Ferrari.
Dez Bryant called Mahomes "different" and said, "he's a real down to earth person.. to me that's why he's a winner."
Darrelle Revis says Mahomes is worth every penny. And his contract is a lot of pennies.
Travis Kelce appreciated the return of this video.
Tyrann Mathieu says No. 15 is one of the greats.
Chris Jones says it was well deserved.
Josh McCown, king of switching teams, brings up an excellent point.
And it all comes full circle.
Brooks Koepka invited him to the course.
A lot of people tweeted Mahomes asking for a donation. Mahomes, if you're reading this, I have a student loan with your name all over it.
Hall of Famers recognized his greatness.