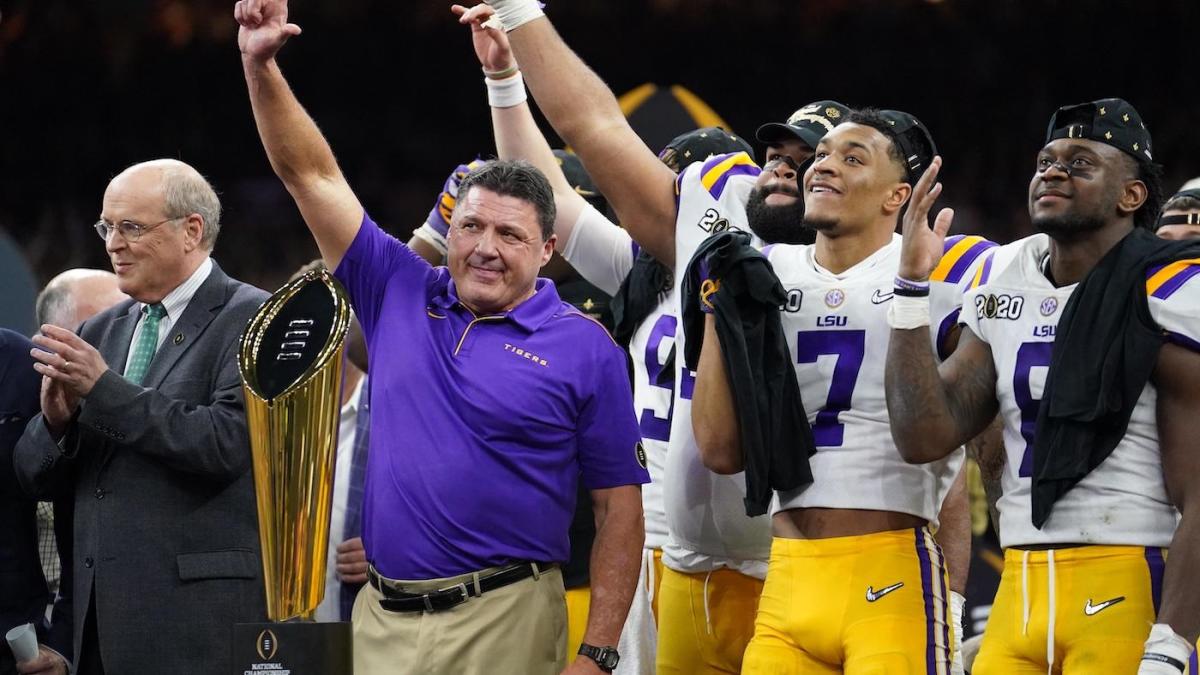 It's been about six months since LSU hoisted the College Football Playoff trophy after beating Clemson 42-25, capping off a perfect 15-0 season. The team waited a while, but has finally unveiled what those championship rings look like. They don't disappoint and for an added level of bling, players and coaches are receiving not just two rings … but three.
The first two are for winning the SEC title against Georgia and then winning the playoff, but the Tigers are getting a third, LSU-issued national championship ring as well.
The SEC championship ring contains the school's logo, yellow gold along with 16 purple stones to represent LSU's 16 conference championships. The ring also contains the scores of all eight conference wins in 2019 along the interior of the ring. One side displays the score of the championship game and the text "Geaux Tigers."
The playoff ring, normally standard gold, was adjusted to include more purple stones around the playoff's logo. The LSU-issued national championship ring features white gold stones on top of a yellow-gold rendering of the national championship trophy. The ring showcases all three of LSU's school colors of purple, gold and white.
As usual for LSU athletics' social team, there's a cool video commemorating the 2019 championship run and the rings. You can check them all out in the video below: