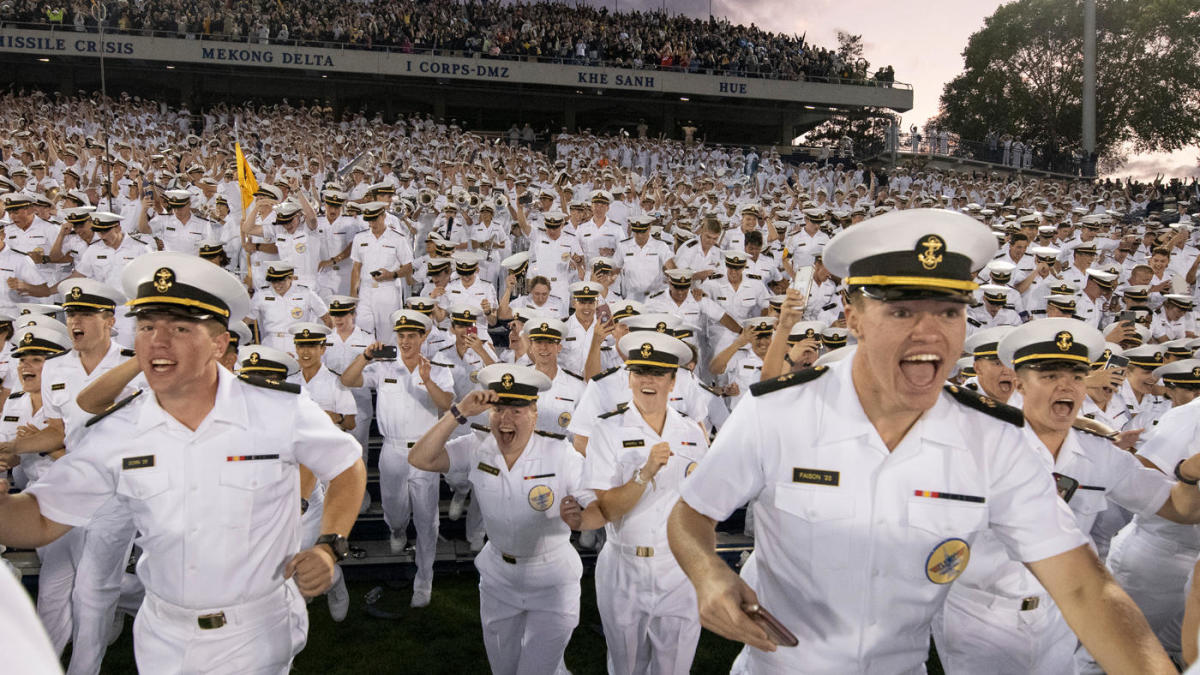 Navy's start to the 2020 season will look drastically different through the first two weeks — a microcosm of the challenges college football faces as a whole in the midst of the COVID-19 pandemic. Lafayette College of the Football Championship Subdivision has notified the Naval Academy that its football program will not make the trip to Annapolis for the Sept. 12 game. With the cancellation, Navy becomes the second FBS program to lose a game due to the pandemic after Western Michigan lost its opener vs. Colgate.
The reason for the cancellation is that Lafayette is unable to bring its football team back to campus with enough time to meet established medical advisory guidelines. Given the NCAA's six-week preseason calendar, Lafayette would need to bring its football players back to campus in late July and begin practice on Aug. 3.
Navy has announced it is already exploring options for a replacement game.
This marks the second time that Navy's season has been affected by the coronavirus. The Midshipmen's season opener against Notre Dame, previously scheduled for Week 0 in Dublin, Ireland, has been moved and will likely be played in Week 1 on Saturday, Sept. 5 or Sunday, Sept. 6.
The Patriot League, of which Lafayette is a member, has seen multiple early-season games canceled with others likely on the chopping block. Colgate was scheduled to open against at Western Michigan on Sept. 4 but instead will play Stony Brook. Army-Bucknell (Week 1), Hawaii-Fordham (Week 2) and Syracuse-Colgate (Week 3) could also be rescheduled or canceled.