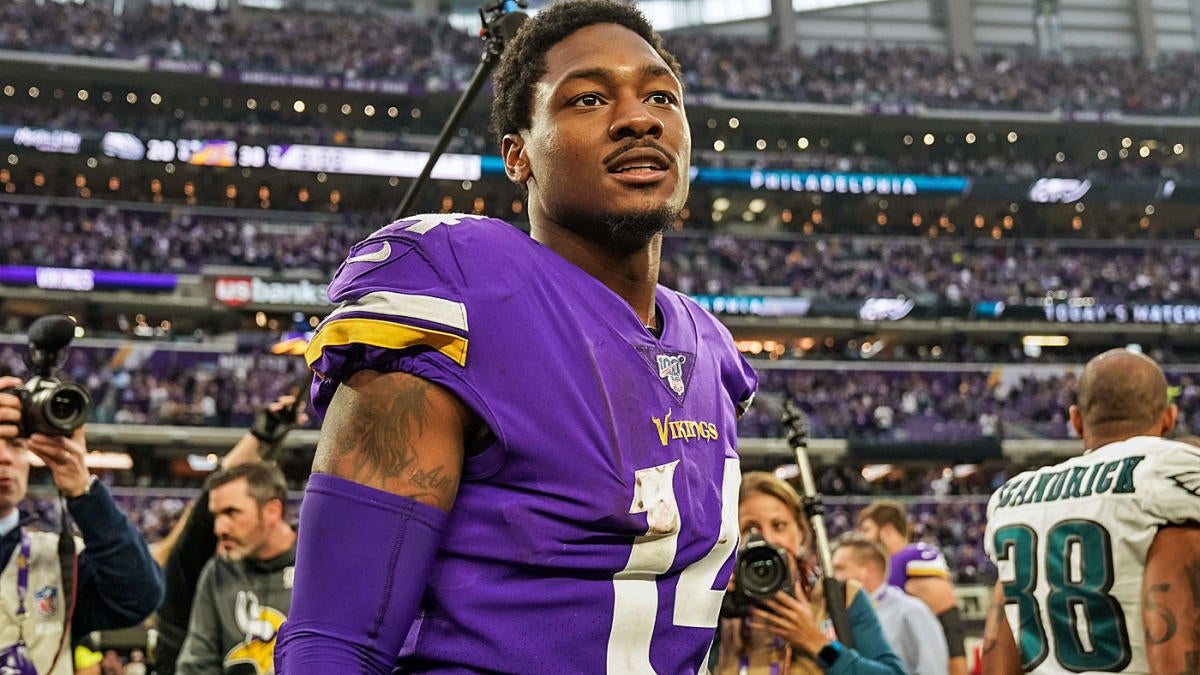 We're less than a month away from teams getting together to report to training camp, but there's still a sense of uneasiness and uncertainty surrounding the 2020 season due to the current COVID-19 pandemic. Even as other major sports across the country are gearing back up to play, cases do continue to rise in certain areas of the nation, which has sparked a number of players in the MLB and NBA deciding to sit out of their restart. While that has yet to occur in the NFL, Buffalo Bills receiver Stefon Diggs did express his concerns about the upcoming year in a Twitter thread on Tuesday night.
"I miss football," Diggs tweeted. "But there's so many unanswered questions with this upcoming season. I'd be lying if I said I was comfortable starting back up."
The NFL has already cut the preseason in half, going from four games to two and there's also the possibility of playing the entire season without fans in the stands at all.
"I've never played a game with zero fans in the stands," Diggs added. "Even in little league we at least had parents and other family members … this will be weird if it happens."
The league recently sent clubs a number of COVID-19 protocols for training camp and the preseason, including how to handle individuals who were exposed to someone with a positive test. If the individual exposed tests positive but has no symptoms they will not be able to return until 10 days have passed since their initial positive test or five days have past and have gone through two consecutive negative PCR virus tests separated by 24 hours along with clearance from the club physician. If the individual tests positive and is symptomatic, they will have to wait 10 days from the first sign of COVID-19 symptoms and have 72 hours pass since their last sign of symptoms. They'll also need approval by the team physician and local regulations and requirements need to be satisfied.
The lack of in-person minicamp and altered training camps will unquestionably be harder for rookies and veterans joining a new club like Diggs is with the Bills. Buffalo acquired the star receiver in mid-March, sending a number of draft picks — including their 2020 first-rounder (Justin Jefferson) — to Minnesota. Not having a typical offseason will likely create a new set of challenges as Diggs tries to mesh with his new team, but when factoring in the pandemic, that's likely the least of his worries at the moment.