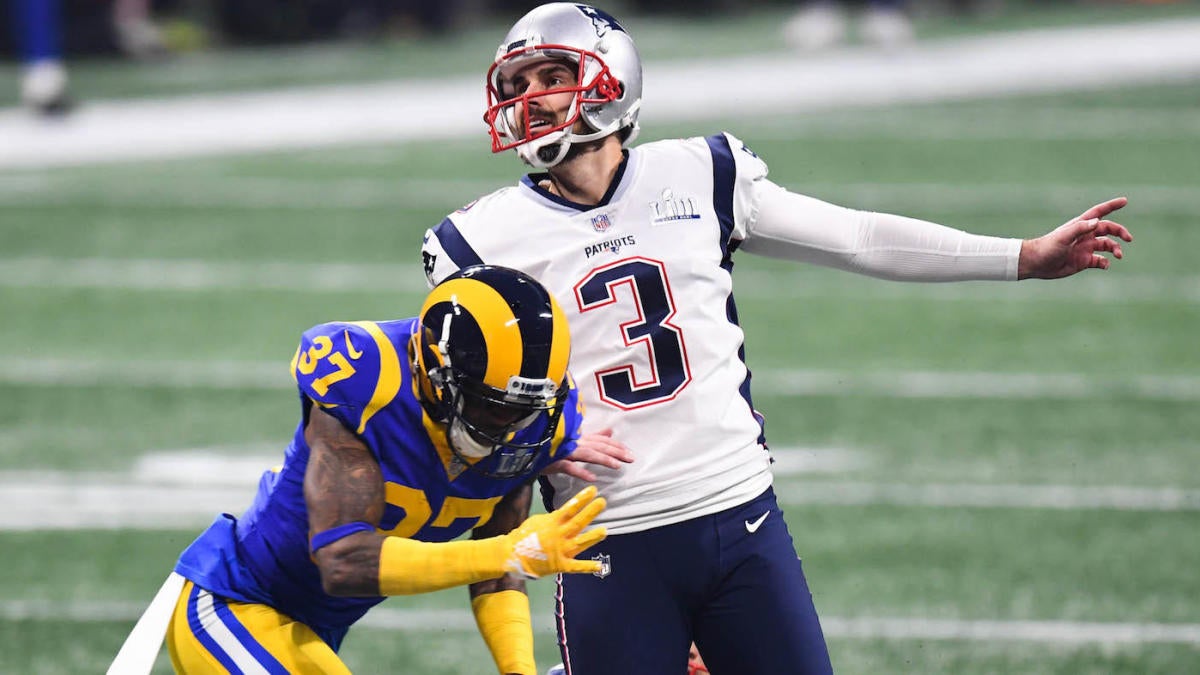 Stephen Gostkowski's tenure with the New England Patriots came to a close earlier this offseason, but the franchise's all-time points leader has made it clear that he hopes to continue his career somewhere in the NFL. He noted following his release that he was "not ready to just hang it up" and looked forward to whatever came next. Well, with training camp just a few weeks away, the next landing spot for the 36-year-old could very well be with a former teammate down in Tennessee.
While speaking to PaulKuharsky.com, Titans GM Jon Robinson said he was open to the possibility of bringing in Gostkowski to compete for the starting job against incumbent placekicker Greg Joseph.
"We certainly have confidence in Greg Joseph, I thought Greg did a great job for us, came in there at the end of last year and did a great job for us and helped us," Robinson told Kuharsky. "It'd be his job to lose but we want as competitive a position there as possible. (Gostkowski) is another guy who'd we'd have to come in and check, but yeah, absolutely (we'd consider him.)"
In a similar fashion, Robinson also spoke about wanting to take a look at pass rusher Jadeveon Clowney before agreeing to ink him to a deal. The reason why there may be a delay in Gostkowski finding his next opportunity in the league is due to the kicker missing the bulk of 2019 due to a hip injury that required surgery. Because this offseason has limited a great amount of face-to-face interaction between players and organizations, Gostkowski hasn't been able to show off his regained health.
Tennessee would reunite Gostkowski with current Titans head coach Mike Vrabel as they both played together in New England for three seasons. His arrival also wouldn't be the first time that the Titans have dipped their toes in Patriots waters as they've also brought in Malcolm Butler, Logan Ryan, and Dion Lewis in the past.
Prior to going down with the hip injury, Gostkowski netted seven of his eight field-goal attempts but did miss four of his 15 extra-point attempts. During his last full season in 2018, he was able to hit on 84.4% of his field goals and 98% of his extra-point attempts. As for his potential competition in Joseph, the 25-year-old hit all nine of his extra points during the two regular-season games he played for Tennessee last year as they dealt with various kicking issues. In the playoffs, he hit on all nine of his extra-point attempts and netted his long field goal try.